Make better decisions, prove cost savings, and win more projects with Trimble Quantm Alignment Planning Systems Desktop 50 Software.
Trimble Quantm Software helps you to plan a new rail, road or highway project quickly with lower construction costs.  For a limited time you can save with a free download of the Quantm Demo software and a discount on professional services.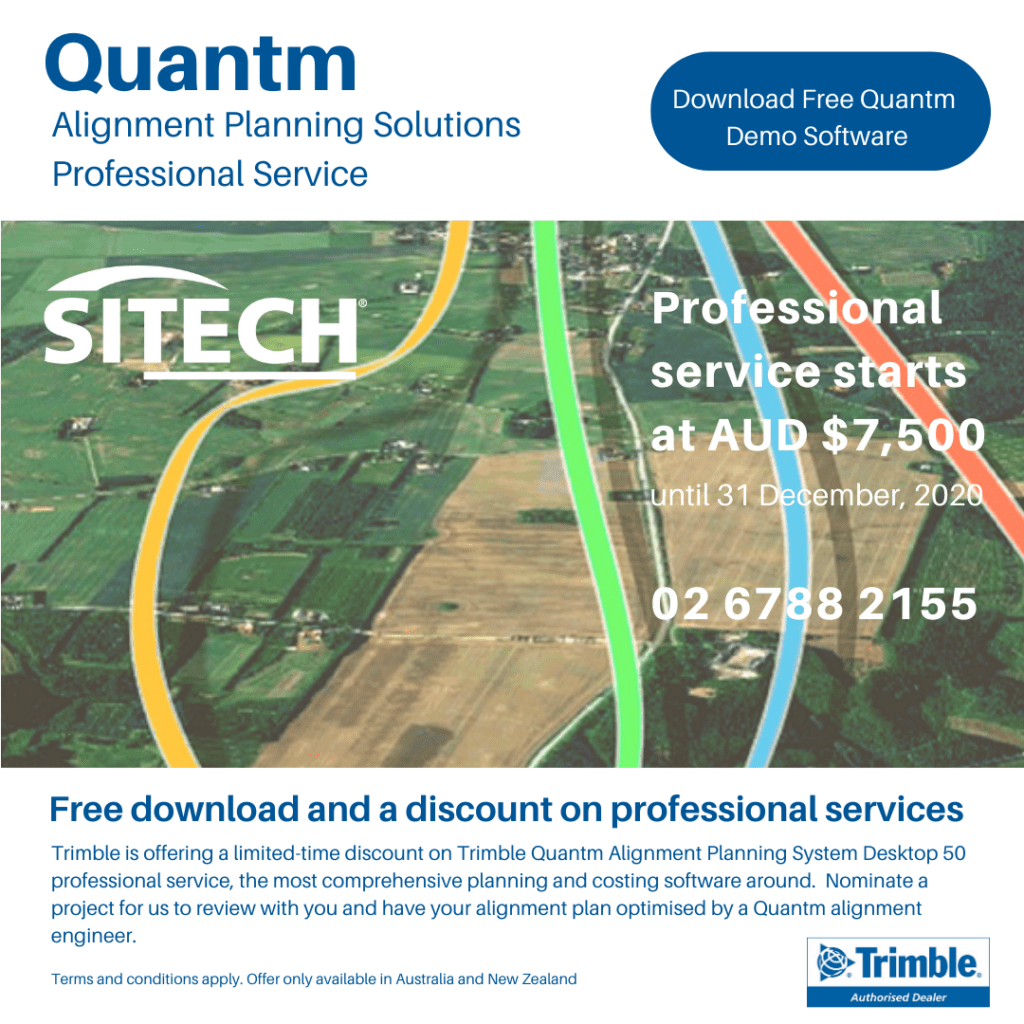 FREE DOWNLOAD OF ALIGNMENT PLANNING SOFTWARE:
Trimble is offering a limited-time discount on Trimble ®Quantm ®Alignment Planning System Desktop 50 professional service, the most comprehensive planning and costing software around. Nominate a project for us to review with you and have your alignment plan optimized by a Quantm alignment engineer. Discounted pricing available through 31 December 2020; pricing for this professional service starts at AUD $7,500.
HOW IT WORKS:
You will receive one free license of Quantm Viewer software
A Trimble Quantm alignment engineer will create a project data set using your data and will:

Review and optimise a 3-dimensional geometric alignment
Create a geometric optimisation on a 50km x 50km digital terrain model
BENEFITS OF TRIMBLE QUANTM ALIGNMENT PLANNING SOFTWARE:
The software is ideal for generating road or rail alignments. Users are able to easily generate alignments and potential corridors in a fraction of time. It provides a true 3-dimensional optimization using its unique algorithm so users can visualise proposed alignments more realistically.
🔗 DOWNLOAD FREE QUANTM DEMO SOFTWARE: https://bit.ly/3mmRA4i