Zero Tolerance!
Boral recently oversaw the asphalt paving works of the A$160 million NSW Ports' Intermodal Logistics Centre at Enfield in southwest Sydney, Australia. The facility will have a throughput capacity of 300,000 TEU per year, moving in and out of the site. Doing so productively and safely requires a design with a very uniform surface and a minimum slope for effective surface water drainage.
The flexibility not only kept crews productive, but also ensured asphalt that was in transit did not go to waste when plans had to be changed. The cost would have been substantial. Up to 1,150 metric tons per day were placed.
Crucial to the process was the local SITECH Dealer, SITECH Solutions, who helped to ensure a smooth flow from software design, to Universal Total Station setup, to quality control.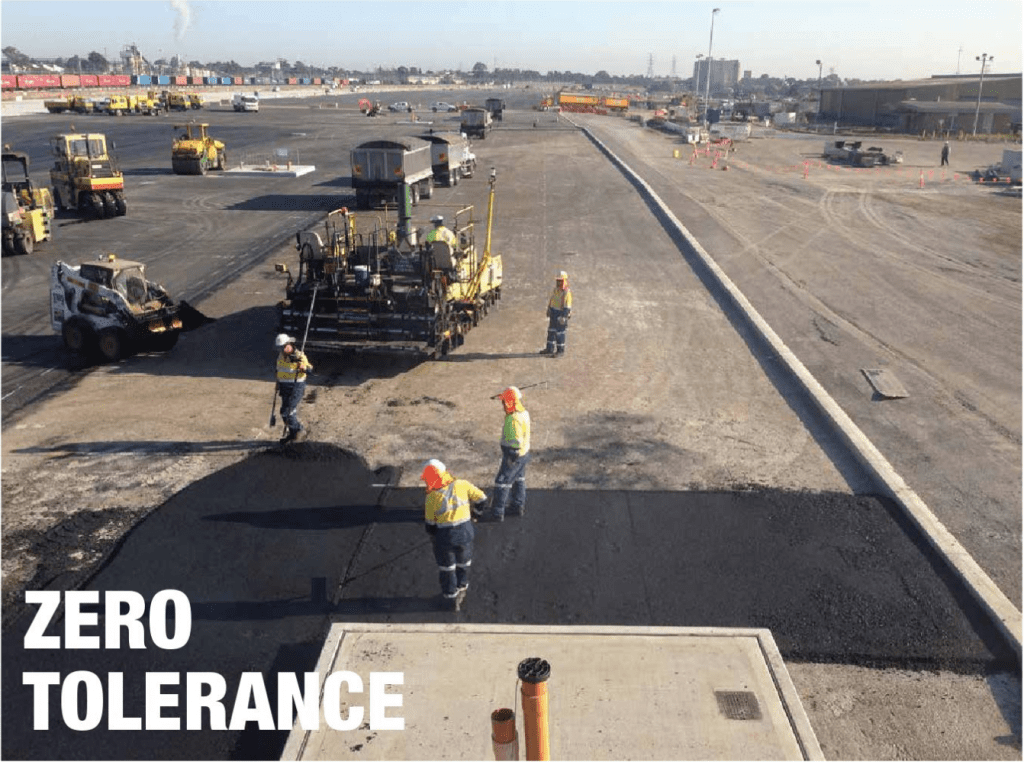 Read more at: Southeast Asia Construction Magazine