It is important to keep your Trimble Technology protected
We know the last thing you want to think about is unwanted repair costs or project downtime because your equipment needs to go in for repair or your software or firmware gets outdated. The good news is you don't have to; Trimble Protected is here to take out the guesswork.
When you purchase hardware or software from SITECH, it comes with a Trimble Protected warranty which covers the cost of repair and provides you with replacement equipment while yours is in the shop. It also ensures you have the latest firmware versions. Even when your factory warranty comes to an end, your peace of mind doesn't have to – that's when Trimble Protected Plus comes in.
What is Trimble Protected Plus?
Trimble Protected Plus is an extension to the factory warranty you receive when you purchase Trimble solutions from SITECH. There are a number of different Trimble Protected Plus plans that you can purchase for different coverage periods:
Hardware only - cover wear-and-tear, protection from environmental damage and surge protection just to name a few.
Hardware and software
Hardware and firmware
System coverage
Software only
Firmware only
For more information about Trimble Protected and what issues it covers please contact  Chris on +61 2 6788 2155.
Trimble Protected PLUS
The Trimble Protected Plus programme provides tangible benefits and peace of mind. When you've already invested significantly in Trimble technology, the Trimble Protected Plus programme lowers your total cost of ownership over the life of your investment, and ensures your equipment is up to date with the latest firmware and software to maximise your productivity and investment. We know the last thing you want to think about is unwanted repair costs or project downtime when your equipment needs to go in for repair. To take out the guesswork, Trimble Protected Plus plans protect you from unexpected repair costs at a reasonable cost, making it a smart investment.
What Equipment and Software are eligible for this program?
Any eligible model of hardware, including Control Boxes, Machine GNSS receivers and targets, Robotic Total Stations, SPS Surveying Equipment, Data loggers and Tablets. It also covers the Business Center – Heavy Construction Edition software.
Stay on Schedule and on Budget 
Improve equipment operation with a FREE Inspect-Clean-Calibrate for your Total Station, included in the Trimble Protected Plan for Total Stations. (Does not include internal servicing)
Maintain fixed, scalable maintenance expenditures
Minimise work delays and downtime with free loaner
Gain access to the latest firmware and software updates
Avoid unexpected and unbudgeted repair costs
General Terms
Add Trimble Protected Plus to any eligible unit currently under Factory or Extended Warranty
Protection includes environmental damage by dust, heat, humidity and salt air (as long as equipment is used within intended specifications)
Protection includes wear and tear damage from repetitive use that results in equipment not functioning to specification
Excludes cosmetic damage that does not impact product functionality, abuse or accidental damage coverage, lightning protection, cables, brackets and hydraulic components
What other Benefits do I Receive with a Trimble Protected Plus Plan?
Discounted call out rates, 100% off the list rates (This applies to the first year under warranty as well as any extended warranty period)
We will repair or replace at no charge (excluding freight), any defective serialised components which are covered
Travel and on-site labour is at no charge when working on warranty-related issues for equipment under the plan
Unlimited phone and email support
Fleet Discounts for those customers operating multiple complete GCS or SPS systems
Discounts are also available for customers who take out two or more year's Trimble Protected Plus Programmes in advance
My Trimble Protected App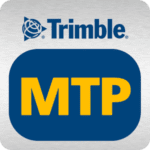 My Trimble Protected (MTP) for Android provides the ability to manage your Trimble product, registration and warranty information wherever you are using your Android mobile device.
Using MTP for Android, you can:
Register a Trimble product
View all of your currently registered Trimble family of products
View the warranty status of products
Activate specific devices with services and features
Access information such as Manuals, Knowledge and Product Support
Find a location to purchase a Trimble product
Find a provider to repair a Trimble product you own
Find a trainer to teach you how to use your Trimble products